Understand the SACRED GIFT you may not even KNOW YOU HAVE...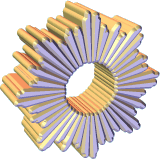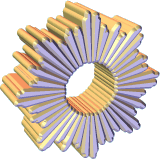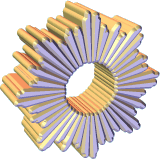 SHHH! DON'T TELL YOUR NEIGHBOURS...
Before our dearly departed K. Sulkisk departed to follow legendary scholar GK. Ion to existences beyond this one, he TRANSCENDED his bone scaffolding... not in any usual way... but by adding his genes and the genes of his DIRECT BLOODLINE to GK. Ion Himself to a common virus! I won't tell you WHICH one but I will let you know that in most people it causes symptoms like the common cold. TEE-HEE!
Seriously it can take some time to realize the full genius and grace of K. Sulkisk's gift... In one divine act he has:
1) Reaffirmed the SACREDNESS of ALL LIFE by offering communion of himself with a LOWLY VIRUS, the oldest adversary of Human Lineage. And Not Even One Of The Cool Ones , so that it might pass unseen.
2) FORTIFYING the faith with a TRUE communion. Many "Christian" sects hold that bread and wine become the flesh and blood of Jesus ""H"" Christ during Mass, but scientific tests have FAILED to detect significant amounts of human DNA or even meat in these samples. Meanwhile K. Sulkisk's self-transmutation is PLAIN and VISIBLE to any wtih GENETIC SEQUENCING CAPABILITIES...
SEE FOR YOURSELF!
3) Offering SALVATION and UPLIFTANCE to ALL even less-fortuned organisms who have not had the gift of being in the direct bloodline of the Most Holy. EVEN TO THOSE WHO ARE NOT AWARE...
In my opinion K. Sulkisk should be seen as a major hero and mother to all in this light, perhaps even elevated to a new title such as NEW KLAVIGAR OF OUR AGE for because of his gift our bodies are reworked in the image of the sacred and our path to grace unfolds. THE INFECTIOUS PERIOD IS LONG BUT "BOOSTER" INFECTIONS MAY BE NECESSARY IF YOUR TREACHEROUS ENDOGENOUS-"IMMUNE" SYSTEM CLEARS YOURS. TAKE NOTE!! Spending in-person time with your siblings is important